Debugging application
The modus operandi of this project is the following:
After the user first attaches to the T4T project, the BOINC client requests a task to run from the project server.
The BOINC client should then receive two files: the CernVM image and an executable program called the VBox Wrapper.
The CernVM image file is only loaded once and is cached for future use. BE PATIENT: it takes many minutes to be loaded, decompressed and started.
The Wrapper program launches the CernVM virtual machine inside VirtualBox. This runs in HEADLESS MODE, with no new visible windows.
The CernVM machine starts up and runs the CoPilot agent which gets jobs from CERN, executes them and sends back the results. This job activity is independent of BOINC scheduling. Each BOINC task runs for a nominal 24 hours, but inside each task many CERN jobs will be processed.
In order to see the CernVM activity there are two possibilities, both driven by buttons visible by selecting the running T4T task in the BOINC manager:
1. "Show graphics" button to see some images and other details of the running job from CERN. There are also useful log files of VM and CoPilot activity which help debugging.
Examples....
2. "Show VM Console" button to see the VM console via the Remote Desktop Protocol (RDP) 
  This will activate an RDP Client application if one is installed on the client machine (for MacOSX, install CoRD, for Linux install ..., for Windows xxx will be used)
soon you should be able to see a window from VirtualBox similar to this before booting starts: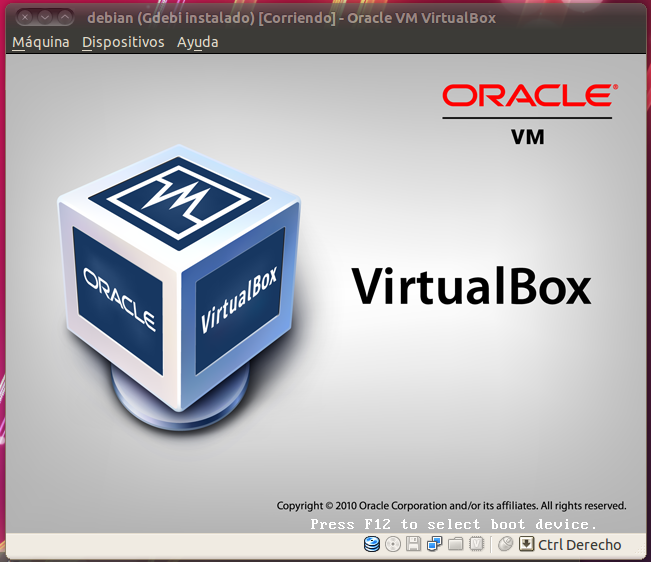 Then you should be able to see the CernVM booting procedure in the window.
When booting is done, you will see activity of the Co-Pilot agent requesting jobs from CERN.
Here is typical output of the 1st terminal showing the end of booting and the start of Co-Pilot activity (alt+F1):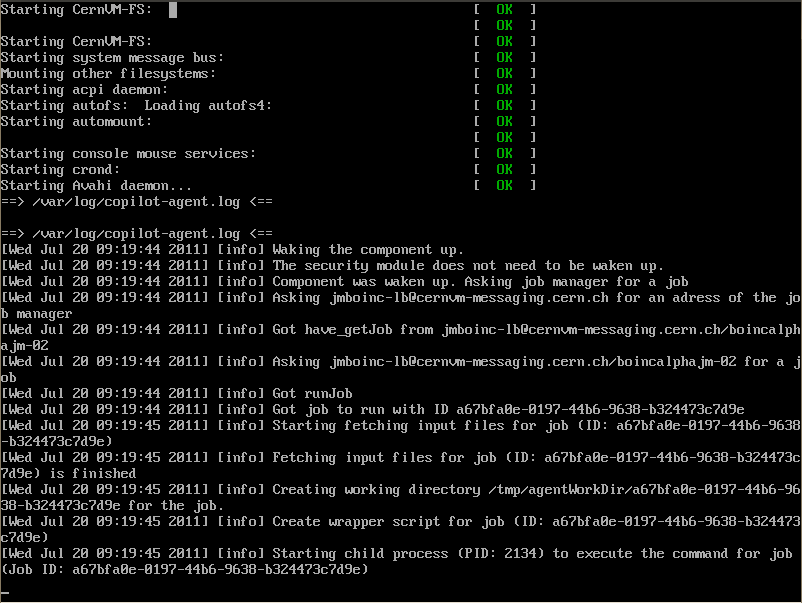 If you want to see what is going on in your virtual machine, you can press alt+F1, alt+F2, alt+F3, alt+F4 or alt+F5 to view the output of the running processes:

alt+F1 shows othe booting procedure at the start, then the output of the Co-Pilot agent (which gets the jobs from CERN).
alt+F2 shows output of each actual running job
alt+F3 shows Co-Pilot agent error output (if any)
alt+F4 shows job error output (if any)
alt+F5 shows system summary information (output from top command)

Note that on Mac, you must press (fn+ctrl+alt)+Fx instead of (alt)+Fx
An example of the second virtual terminal output while running a job (alt+F2):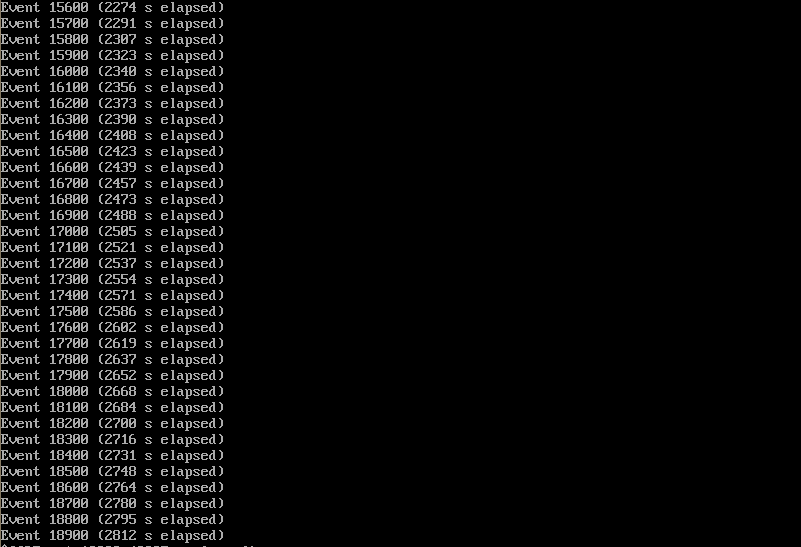 ..and an example of the second terminal output at the end of a job (alt+F2):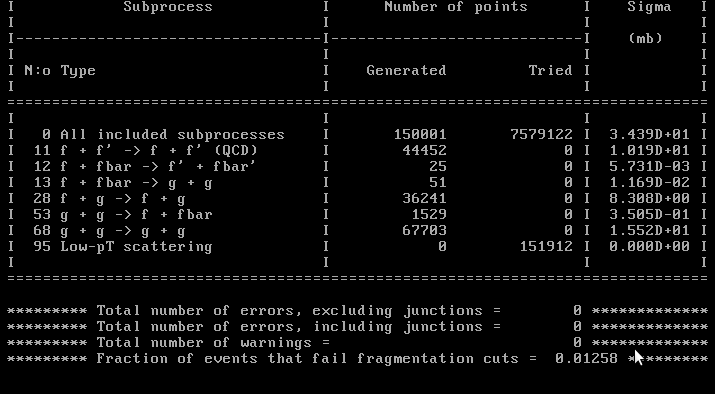 An example of alt+F5: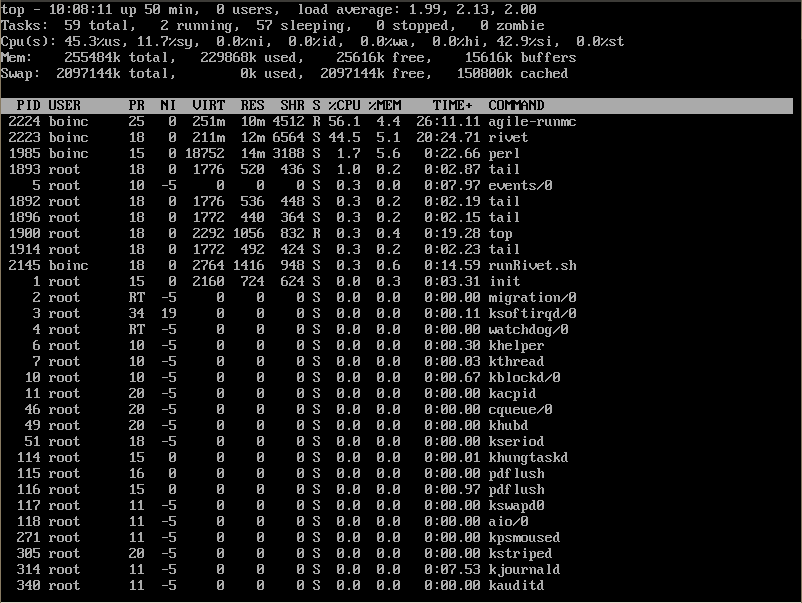 If your virtual machine is not showing this sort of information, please ask for help in the Forums or Q&A section of the project.